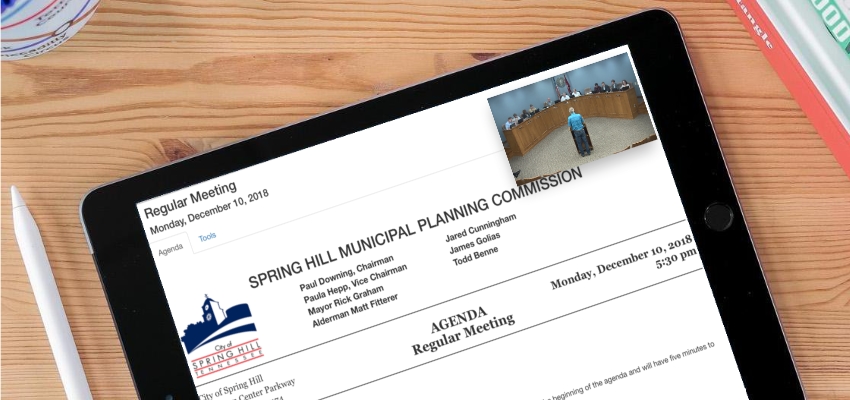 I can't tell you how thrilled we are to announced this new feature to your video player — Picture-in-Picture!
What Is Picture-in-Picture?
Whenever a viewer scrolls down to view your agenda, the video player will scroll out-of-view. With Picture-in-Picture (PiP), your video player will automatically anchor to the top right of the page and follow along as they browse your agenda and/or minutes.
This is a fully-functional player, so you can pause it and any index points that are selected will jump the video in the PiP window as well. It even works on mobile devices!
Fully-Functional video player
Works in any browser — including mobile!
Click any timeline while scrolling
PiP is one of those things that are easier to show than it is to explain, so below is a quick screencast that shows the feature in action.